While it might be the end of the summer, that does not mean that proper tree care can fall by the wayside. This is the time of year your trees and landscaping need the most care and attention to prepare for the cold months ahead. You want to make sure you are giving your trees everything they need to thrive year-round. Here are a few suggestions on how to care for your deciduous trees during the Ephrata area's late summer months.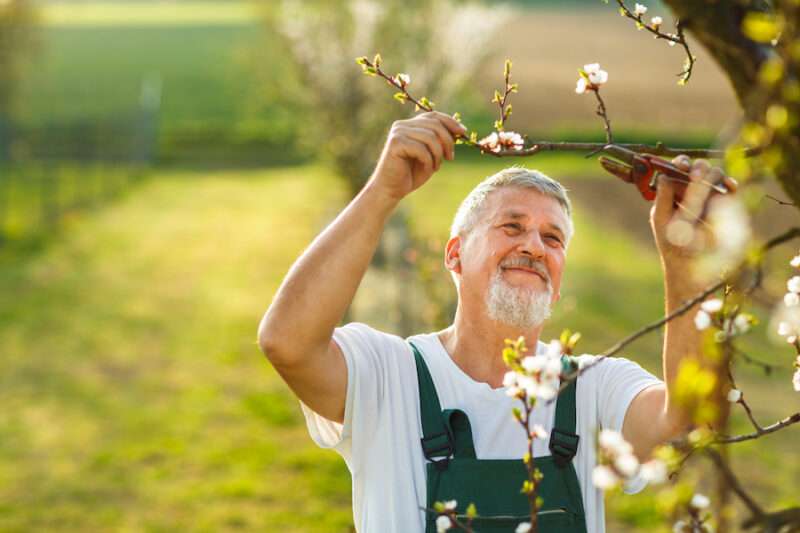 Plant
Planting new deciduous trees in the fall gives them an extra growing season before the stress of summer. The combination of cooler temperatures and fall rain allows trees to establish their roots, making it easier on them to adjust to extreme heat or drought in the summer. Many people fear that young trees can't withstand the winter however this is not the case. Fall is an excellent time to plant trees!
Water
Even though it's September, temperatures remain high. The weather in our area has been abnormally hot and dry, so make sure any smaller deciduous trees are getting the water they need to thrive. Any shrubs looking crispy? Make sure they're getting the water they need to grow as well.
Inspect
Take a walk around your property and carefully look at each individual tree, noting if there is any damage or any signs of disease. If you see any signs that your trees are being eaten by a pest or that they might be diseased, visit our garden center to get tips on how to mitigate this kind of damage. Be sure to take note of any branches that need to be pruned too. And, if you note a large number of Spotted Lantern Flies, take note of that too. This time of year, these invasive pests have reached their adult stage of maturity and are easy to spot.
Cable or Brace
Sometimes, your beloved trees need a little extra help, especially after a severe storm has rolled through your area. When you have weak limbs cabled or braced, that can help your tree survive and thrive. This is also a job that is best left to a professional, and he or she can make sure your trees get the extra care they need to keep growing properly and healthily.
Prune
Pruning trees is an art form. It takes an experienced and steady hand to do this without causing further damage to your trees. If you have the tools and know-how to do this, prune away the dead or diseased limbs. You can also prune your trees to reduce the density of the branches, to raise the vertical clearance, or to decrease the height or spread of the tree.
If you are concerned about the trees on your property, or if you are interested in purchasing more, let us know. We can offer advice and help you select the best trees for your landscaping.
Would you like to learn more about deciduous tree care near Ephrata? Call Root's Nurseries at 717-898-0041, or you can contact us.